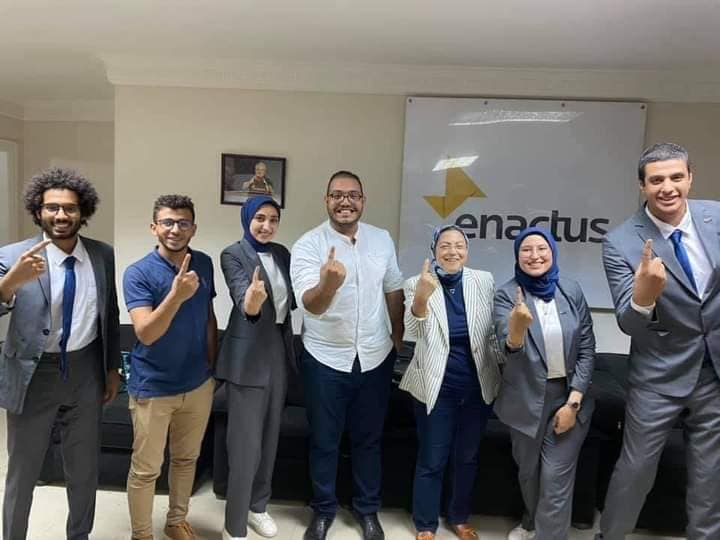 14 Nov

For the second year in a row, Egypt earns Enactus World Cup!

Al Azhar University – Upper Egypt team has won the 2020 Enactus World Cup, under the sponsorship of Orascom Construction Egypt, for creating a sustainable project and positively impacted the planet and empowered the people of Shakshouk Village, Fayoum.

Competing against youth from 1730 universities; 32 countries, Egypt has won the 2020 World Cup for "Enactus", after a strong competition in the final qualifiers with teams from India, Brazil and Canada.

Al Azhar University – Upper Egypt represented Egypt in Enactus World Cup with the social project "Chitoshrimp". Lake Qarun is one of the largest natural lakes in Egypt, however, the lake was affected by many problems such as dumping of waste in its water, sewage, and ultimately the isopodia parasite; which negatively affected the productivity of the lake, decreasing it to less than 10%, as well as leaving thousands of fishermen unemployed.

The suffering began to inflate until reaching the women of the village; they had to resort to peeling shrimps as an occupation where working long hours earns only 7 pounds per day! As a result, children have been pushed into the labor market, depriving them of education. Along with causing a natural disaster; throwing shrimp shields in the lake. From this point, the team decided to convert these worthless wastes into 100% natural seafood seasoning; available, affordable and to be exported.

Discovering that shrimp peels contains chitosan; 100% natural fertilizer, in addition to the most important elements to the soil, the team started extracting chitosan and enabling the villagers to do the same. This method has been used and proven to increase crop yields by 150%.

And in the pursuit of achieving the optimum prosperity, they have tended to implement shrimp farms through teaching the fishermen the mechanism of shrimp cultivation to ensure the sustainability.

During the work on the project, the Corona crisis exploded; thus comes the role of entrepreneurial leadership: The team has succeeded in developing a medical mask with a chitosan filter thanks to its ability to absorb particles as small as 2 microns, in addition to being three times cheaper, efficiently working and could be used for an entire month.